"Before the armed conflict life was the most beautiful, it was happiness. I lived with my dad, my mom and my nine brothers. We did not need anything, "Nidian Estrada Vides begins her story, a victim of the armed conflict originating in El Roble, municipality of Sucre, located in the Caribbean region.
At 14 she arrived in the city of Cartagena, displaced by violence. The Farc took the life of her father, and when she turned 17, away from her homeland, she learned that the paramilitary forces had ¨disappeared¨ her older brother.
Gone was the tranquility of the countryside. This was no longer a safe place for the family. The city was their only refuge.
In the city, far from their place of origin and with the help of relatives, they resumed their lives. Nidian continued her studies and at the age of 17 she started working as a promoter in stores in the city. "work was difficult and very hard. One used to work in the countryside. If you had lunch you did not have dinner, we had to pay rent, live 'fix'. We did not have everything but we did not need anything. "
At age 18 she started working at a company in the Mamonal industrial zone. "I spent 10 years in that company, I retired and I was unemployed for four years. I got an opportunity in a company of typical sweets, I worked every other week. There was no stability and that did not help much to the economy of the house. "
There she met the partners of Dulcería La Mulata, a microenterprise that today she manages, created to promote the economic development of families displaced by violence. "They came from San Cayetano township, trying to survive in this city. We were unemployed and decided to start our own company. With the experience we had in the preparation of sweets, a few resources and the desire to move forward, we started the project ".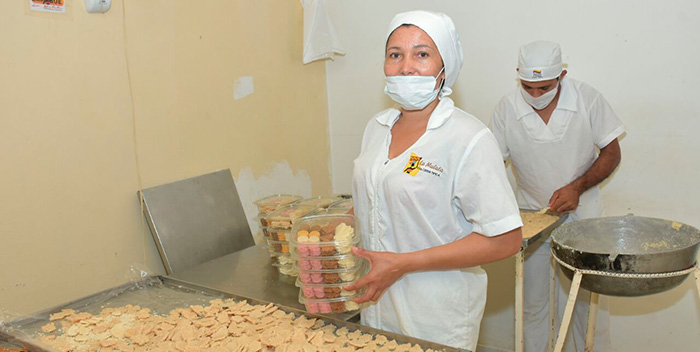 Sweetening lives
Dulcería La Mulata, typical candy shop started on October 14, 2014. With the compensation given by the Unit for Attention and Reparation for Victims, bank loans, and support from families, they started their journey as entrepreneurs.
Thanks to Law 1448 of 2011, more victims have access to the benefits granted by the State. Administrative indemnities have allowed families to move forward and improve their income.
These resources are invested in productive projects, home purchases and the creation of microenterprises, among others, according to the needs of each beneficiary person or family.
"We did not even have to buy a kettle. With the resources we obtained and the compensation, we started to make sesame seeds, alegrías, banana preserves, cocadas and tamarind balls. We went from store to store offering the products, "Nidian said.
Thanks to the policy of attention to victims, the institutional offer is at our service. Housing, education, bank loans, employment, are part of the offer package
"The next step was to start the training process with SENA and get certified. This has allowed us to deliver a better product to our customers "
This year La Mulata turns 4 years old, it is already certified by INVIMA
"At the beginning we were scared with the visit of INVIMA but thanks to that certification we can distribute our products in other markets today. We started in stores and now we are in the hotel sector of the city. "
Another of theirr objectives was to distribute their products to tourists who arrive daily at La Heroica through the Rafael Núñez Airport. "We take off," says Nidian with a smile.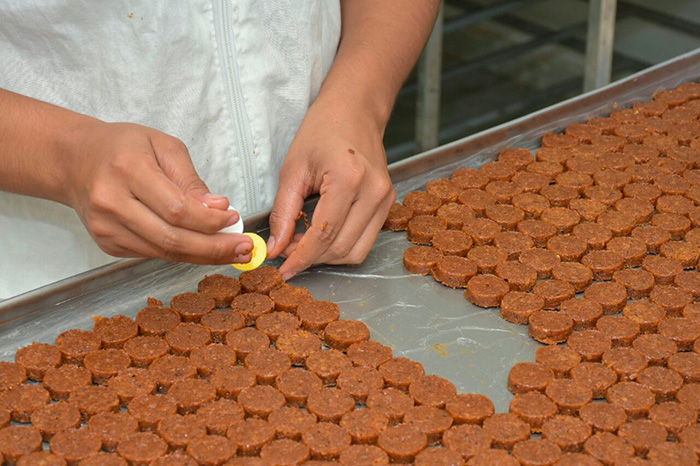 "The Certification opened many doors for us. Foreign visitors love our typical products and we saw at the airport one of our best options to make known what we do with love and effort. With this giant step we realize that everything we went through, it was worth it and we are going forward. "
Nidian, like her partners, is an example for all who come to the city, looking for better opportunities. The violence did not destroy them. For them, the events that they remember with pain, served to gather strength, heal wounds and help more victims of the conflict.
At present, the microenterprise has six employees who produce an average of 1,000 boxes of typical products each month.
Major League Market
Among her most relevant customers are specialized stores, hotels in the cities of Cartagena, Barranquilla and Santa Marta, the Cartagena de Indias Airport. On a smaller scale it distributes its products in the portal of Los Dulces, emblematic place of the heroic city.
They also expanded their offer. The portfolio of La Mulata, a typical candy store, includes tamarind balls, sesame seeds, joy, banana preserves, traditional cocadas, and guava and pineapple pulp. "We have innovated in the form of the cocada and we already offer a larger one as traditional palenqueras do in the region, at the request of our clientele," she says.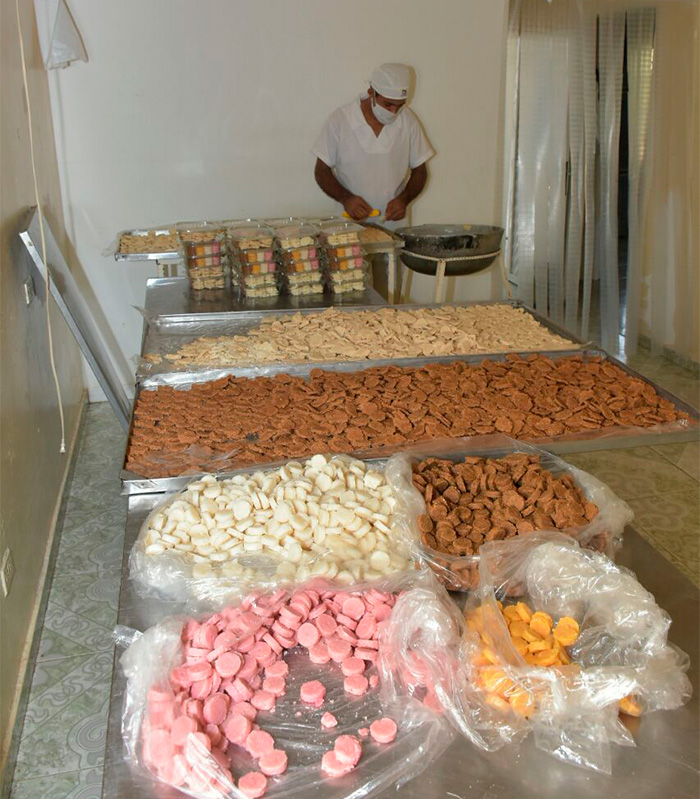 Social networks have been their great ally. Technology has allowed crossing borders. On her Instagram page @ lamulata.dulceriatipica and on Facebook: the mulatto typical sweetshop, national and international clients know about the typical sweets of the region. They also have home service. This has allowed to increase their income.
"We want to take the flight. In the future we see ourselves as great entrepreneurs. This is just beginning and we are ready to continue with this dream that once we started only three and that today it generates employment for those most in need.
"La Mulata, typical candy store is located in San José de los Campanos neighborhood south of the city. A humble place that welcomed this group of warriors to take the road to success. A path that came because of the armed conflict, which united them as brothers and that allowed them to carry the banner of leadership and entrepreneurship.
Today they are capable, like Nidian, of telling their story, keeping alive the memory of those who left because of war. A war that they did not ask for, that they did not seek and that left sequels in their body and in their soul.
Now they are other times, Peace is coming to the territories. The guarantees of non-repetition are fulfilled and with it hope is reborn.
Despite living in the city they long for their town and return to it, to be filled with the pure air of the countryside.
"I miss my town a lot. Part of my childhood was there. Suddenly my life, and those of all of us here, would have been different if violence had not arrived, but let's go forward, always with faith and hope".
Nidian is one of more than 6,000 victims in the department of Bolívar, a region where seven illegal groups operated within which were the FARC guerrillas and the United Paramilitary Forces of Colombia.
Many things still have to be done, projects to undertake, places to meet, dreams to fulfill.
With this company have brought their families forward. The new generations are nourished by the memory of the elderly, people who knew the conflict closely and who are struggling to build a better country for their children.
The long-awaited peace is coming and is being built on strong foundations made up of more than 8 thousand victims that today attends the State.
Many united will succeed in bringing forward a country full of cheerful people who, despite adversity, manages to get ahead.
The future painted by the victims is almost magical. Violence did not take away the gains of dreaming of great things. They are able to heal and help heal other people's wounds. Through their drive they transform lives and contribute to the development of a population.
When we asked Nidian what she saw in the future, he only said: "I want to fly high, lift the flight, enlarge this microenterprise and fulfill our objective, help more victims like us to get ahead".
Written by: Patricia del Carmen Díaz